The Greek Trilogy of Luis Alfaro
'Mojada'
On Demand
Price:
Sold Out
Center Theatre Group is proud to partner with the Getty Museum in presenting MacArthur Fellow Luis Alfaro's Chicanx adaptations of classic Greek plays, Electricidad, Oedipus El Rey, and Mojada in streamed readings filmed at the Kirk Douglas Theatre. Alfaro's award-winning trilogy of plays transplant themes of the ancient Greek tragedies of Electra, Oedipus the King, and Medea into the 21st -century streets of Los Angeles, giving voice to the concerns of the Chicanx and wider Latinx communities. With performances around the world including celebrated runs at the Mark Taper Forum, The Public Theater, Oregon Shakespeare Festival, and the Getty Villa, Alfaro's electric adaptations question the role that citizens and community play in social issues facing us all today.
About Mojada
Medea and Jason have escaped the worst. After a harrowing journey across the Mexican–American border, the couple has made it safely to the States, where they can work toward a better life for their family. While Jason is convinced the future looks bright, Medea fears a darker fate as they face the challenges of living without documentation. Blending Euripides' classic with Mexican folklore, Luis Alfaro examines the tragedy behind America's immigration system and the destiny of one family caught in its grip.
"Mojada beautifully fuses Greek myth with a modern immigration story ...a beautiful and necessary reimagining." —The Oregonian
Performed in English with option for Spanish captioning.
About Luis Alfaro
Luis Alfaro is a Chicano writer known for his work in poetry, theater, short stories, performance and journalism. Luis spent six seasons as the Playwright-in-Residence at the Oregon Shakespeare Festival from 2013–2019. He was a member of the Playwright's Ensemble at Chicago's Victory Gardens Theatre from 2013–2020. Luis is the recipient of a MacArthur Foundation Fellowship. He was recently awarded the PEN America/Laura Pels International Foundation Theater Award for a Master Dramatist, the United States Artist Fellowship, and the Ford Foundation's Art of Change Fellowship. His plays and performances include Electricidad, Oedipus El Rey, Mojada, Delano and Body of Faith. Luis spent over two decades in the Los Angeles poetry community and toured for ten years as a performance artist. He is a tenured professor at USC. His play anthology, The Greek Trilogy of Luis Alfaro, was just released from Methuen Press.
Luis Alfaro was a participant in Center Theatre Group's 2018/19 L.A. Writers' Workshop.
Luis Alfaro is a member of the newly formed CTG Creative Collective, a dozen inspiring, innovative and highly collaborative artists shaping the contours of the theatrical landscape of the future.
Credits
By

Luis Alfaro

Directed by

Juliette Carrillo



Costume Stylist

Raquel Barreto

Music, Sound Design, Final Audio Mix

David R. Molina

Reading Supervisor

Marcedés L. Clanton

Production Coordinator

Maggie Swing

Studio Teacher

Marie Rogers

Video Production

Cinevative

Spanish Translation

Vivis Colombetti
Guillermo Colombetti
With

Jordan Galindo
Estela Garcia
Justin Huen
Adriana Sevahn Nichols
Sabina Zúñiga Varela
VIVIS
Melinna Bobadilla
Peter Mendoza
View more: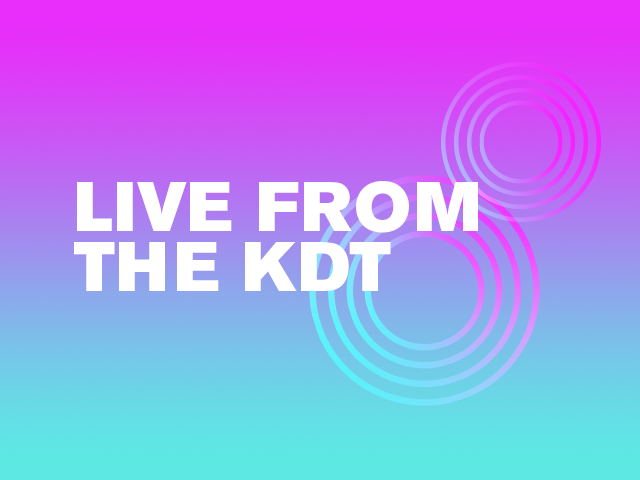 See also: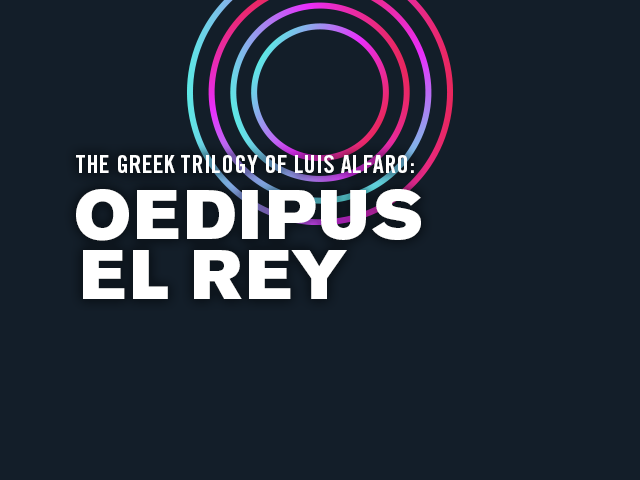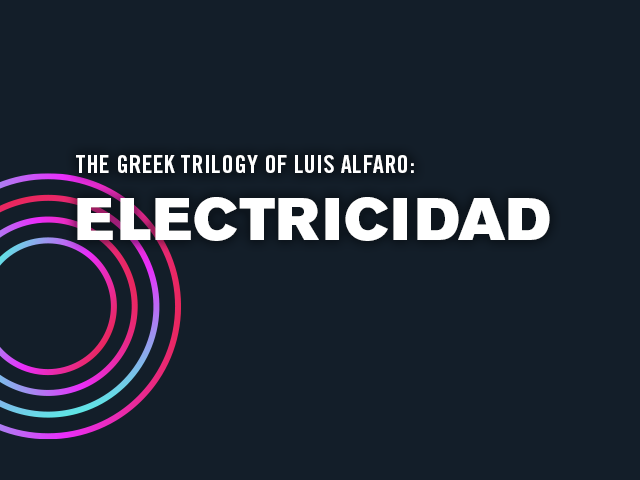 DIGITAL STAGE
FREE (but donations gratefully accepted)
Available on demand beginning Friday, November 20, 5:00pm PT
Expires on Wednesday, January 20, 2021, 11:59pm PT
Center Theatre Group
in partnership with the Getty Museum present
THE GREEK TRILOGY OF LUIS ALFARO
Mojada
By Luis Alfaro
Directed by Juliette Carrillo
TOTAL RUN TIME: 90 minutes (no intermission, pausable)
Playlist