Groundbreaking Director Garry Hynes Is Back
Garry Hynes has been breaking new ground in theatre since the 1970s, when she, along with two friends from the National University of Ireland, founded Druid in Galway—the country's first professional theatre company to be based outside Dublin. Two decades later, Hynes discovered an unsolicited script in Druid's inbox by a young, unknown playwright named Martin McDonagh: The Beauty Queen of Leenane. After directing the play's World premiere in Ireland to rapturous praise, Hynes and Druid brought it to Broadway. In 1998, the production earned four Tony Awards®, including one for Hynes—making her the first woman to win Best Direction of a Play.
"I knew there was something in this play, straightaway, when I read it for the first time," recalled Hynes. "It was clear that Martin could write dialogue. Now you'd think this is the most obvious and basic requirement for any writer, but in fact it's a real skill. And I remember very clearly that it was the first thing that hit me—his ability to write dialogue and create characters through it. And then, when I read his plays for the second and third time, I begin to appreciate the skill and craft of his plotting."
The 2016 Druid production of The Beauty Queen of Leenane, onstage at the Mark Taper Forum November 9 – December 18, 2016, is special for a number of reasons. For one thing, it's the 20th anniversary of Druid's original production. Hynes is excited "to bring it to a new generation of people who have never seen it before." For another, Druid co-founder Marie Mullen, who won a Tony playing Maureen Folan two decades ago, is now taking on the role of Maureen's mother, Mag. "To have premiered a play with Marie 20 years ago that became such a significant one, and then to be able to work with the same actor 20 years later in a different role—that's a privilege beyond compare," said Hynes.
Hynes and Mullen first met in the early 1970s, when Mullen auditioned for a play Hynes was directing at college. "I don't think either of us ever thought we'd still be collaborating over 40 years later," said Hynes. "Maybe we have a shorthand now, having worked together for so long, and there's obviously a deep understanding there. I often say that we would never have been friends if it wasn't for making theatre together, so I'm grateful that we're still friends and still working together!"
Another important artistic relationship—though not quite as long—that underlies this production at the Taper is the one between Hynes and Center Theatre Group. In 2011, she directed the Druid production of The Cripple of Inishmaan at the Kirk Douglas Theatre, and made her Taper debut directing 2015's The Price. "I always look forward to returning, and I know the whole company does too," said Hynes. "It's great to be in such a fantastic cultural complex in the heart of such a vibrant city. It's so different from where we come from and yet we always feel at home here."
Hynes is confident that Los Angeles audiences will embrace The Beauty Queen of Leenane just as New York audiences did in the 1990s. "There are a lot of cultural references in this play which are quintessentially Irish and get a huge reaction when we perform at home, but American audiences still find this play hilarious," she said. Center Theatre Group is delighted to be launching the laughter as Druid kicks off their U.S. tour at the Taper.
"The Beauty Queen of Leenane"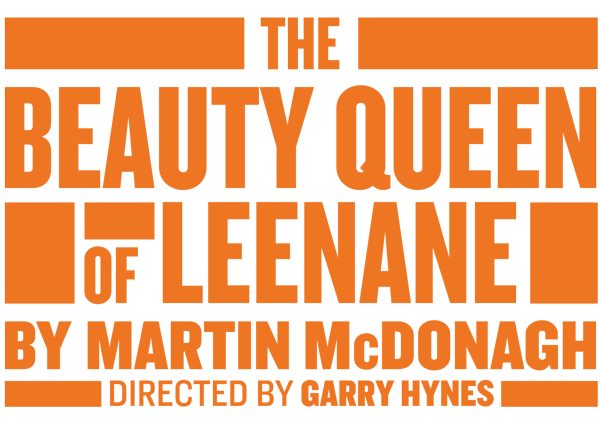 Onstage at the Mark Taper Forum November 9 – December 18, 2016.
Buy Tickets