The Center Theatre Group Plays you Haven't Heard of—Yet
This fall, our artistic staff developed nine new works in New York
Throughout the summer and early fall of 2016, Center Theatre Group's artistic staff worked hard to prepare for the 20 productions that will play our Los Angeles stages in the upcoming season. But they were also traveling 2,500 miles across the country to New York City to participate in workshops and readings of nine different plays and musicals in development that we may or may not produce over the next few years.
Some of these works are commissioned—we're providing funding to create a work from scratch. In others we have no vested interest, but rather an interest in a new play or musical that a creative team is looking to develop or be produced. In these cases, "we like the writer and the play very much, and want to see where it goes—and if it goes," explained Center Theatre Group Associate Artistic Director Kelley Kirkpatrick.
Regardless of whether the show is a commission (like Sleep, an adaptation of a Haruki Murakami story by Naomi Iizuka) or part of an upcoming season (like Amélie, a New Musical) or simply a play we're intrigued by (like Prosthesis from Hand to God team Robert Askins and Moritz von Stuelpnagel), these workshops and readings all start in the same manner. "Our first question to the playwright is, 'What do you need?'" said Kirkpatrick. "It's artist-driven."
For writer, composer, and performer Will Power, who is working on a new musical with co-composer Justin Ellington, that meant bringing in an audience before they had much of anything to show. "I had this one idea for a story. All I had was one song," said Power, who added that most theatre companies would ask artists to wait before showing a single song to the public. "Center Theatre Group said come out, bring your one song, we'll get an audience together, and tell us what you're thinking about," said Power. "I've never had that kind of luxury."
The development process takes many different guises, depending on what the artists tell us they need to bring their piece to the next step. An early reading may have actors sitting around a table in a room with just the playwright and director, reading the script aloud. Later readings may incorporate blocking or, for musicals, the score. Some workshops involve two straight weeks of work; others may involve working for two days a week for a longer period of time.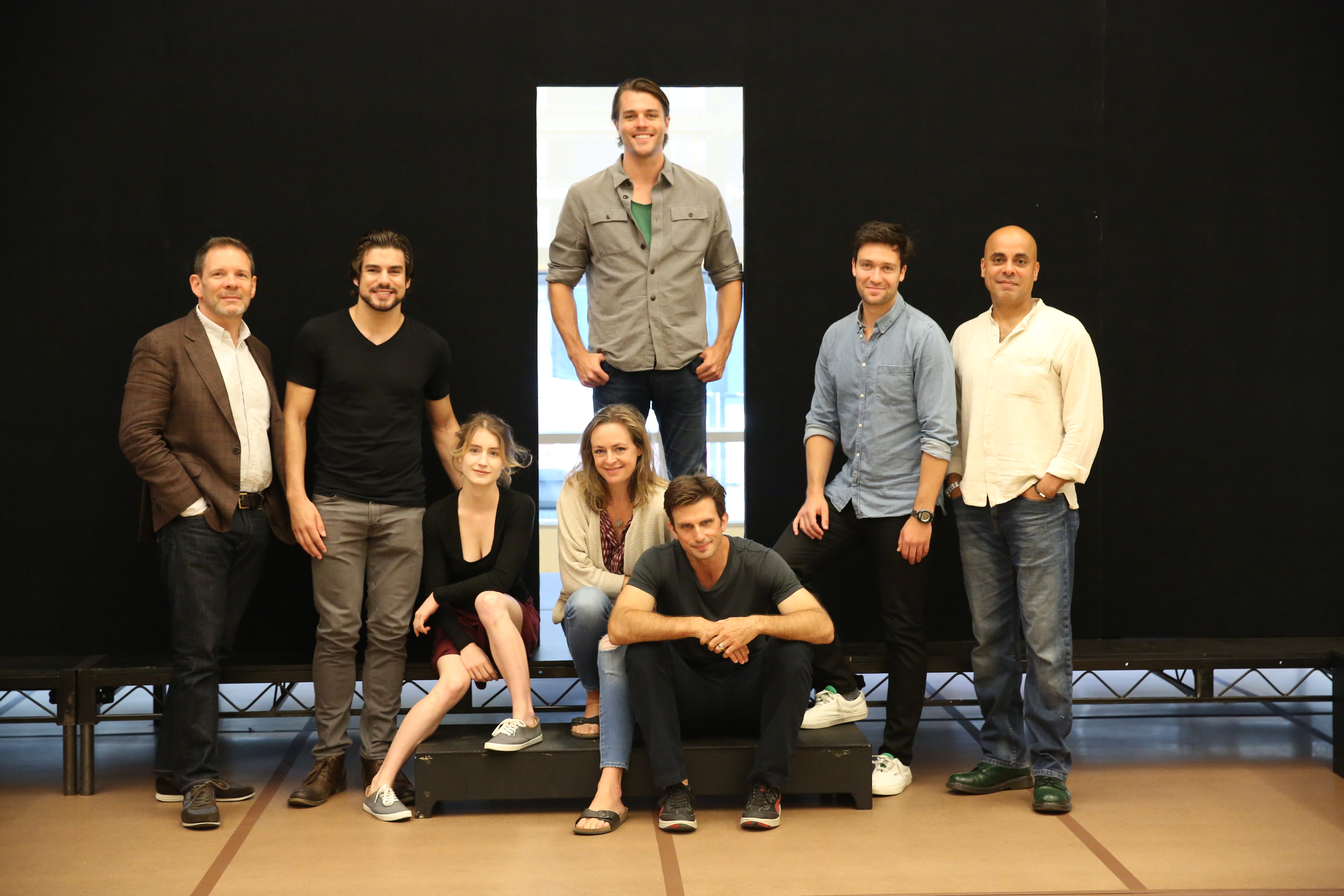 "We provide them with the resources necessary to continue their work: a producer, dramaturg, rehearsal space, actors, musicians, props, you name it. Whatever the creative team requires to further develop the show," said Kirkpatrick of Center Theatre Group's collaboration with the writers and directors. "Plus, we offer artistic support. My job is to come and ask questions from the perspective of the audience and give feedback to the creative team on the story they are telling."
Many playwrights and directors also rely on their actors for feedback. "It truly is a collaborative process most of the time," said Kirkpatrick. "They'll read a scene, and then they'll talk about it. Actors will have lots of questions. They'll want to know why they're saying something or how they should say it. Or they'll point out things that don't track with what their character has said earlier."
For playwright Robert Askins, "having actors in the room is essential. My stuff tends to be kind of out there, and tonally [my plays] vary, so without actors interpreting the words, it's difficult to get a handle on what we really have," he said. In the three workshops he's done with us, "each time the play has grown by leaps and bounds."
Kirkpatrick explained that this growth doesn't typically involve seismic changes. "Usually the idea of the play or the foundation of the idea of the play remains constant," said Kirkpatrick. "Changes will take the form of a character getting trimmed or added or repurposed. Three or four storylines might be whittled down to one. What's very valuable for the creative team is the chance to make sure their story's being told correctly and clearly in a manner that the audience understands."
Askins said that with Prosthesis, "The difficulty with this play is it begins from a place of ideas colliding with emotion… We've been trying to excavate the human from the intellectual, which I think is the journey in a lot of playwriting."
We frequently support writers and workshops in Los Angeles, but we maintain a development footprint in New York for a number of reasons. "If it's an L.A.-based team of artists, we develop the play here in L.A. because it's where they live, and they know what actors are going to be best for the reading," said Kirkpatrick. "The same holds for New York artists. We go for what's best for the creative team."
That was the case for Power with a workshop in June 2016. "it was better for the creative team to do it in New York City, and Center Theatre Group was really gracious and flexible," he said, "which was just fantastic."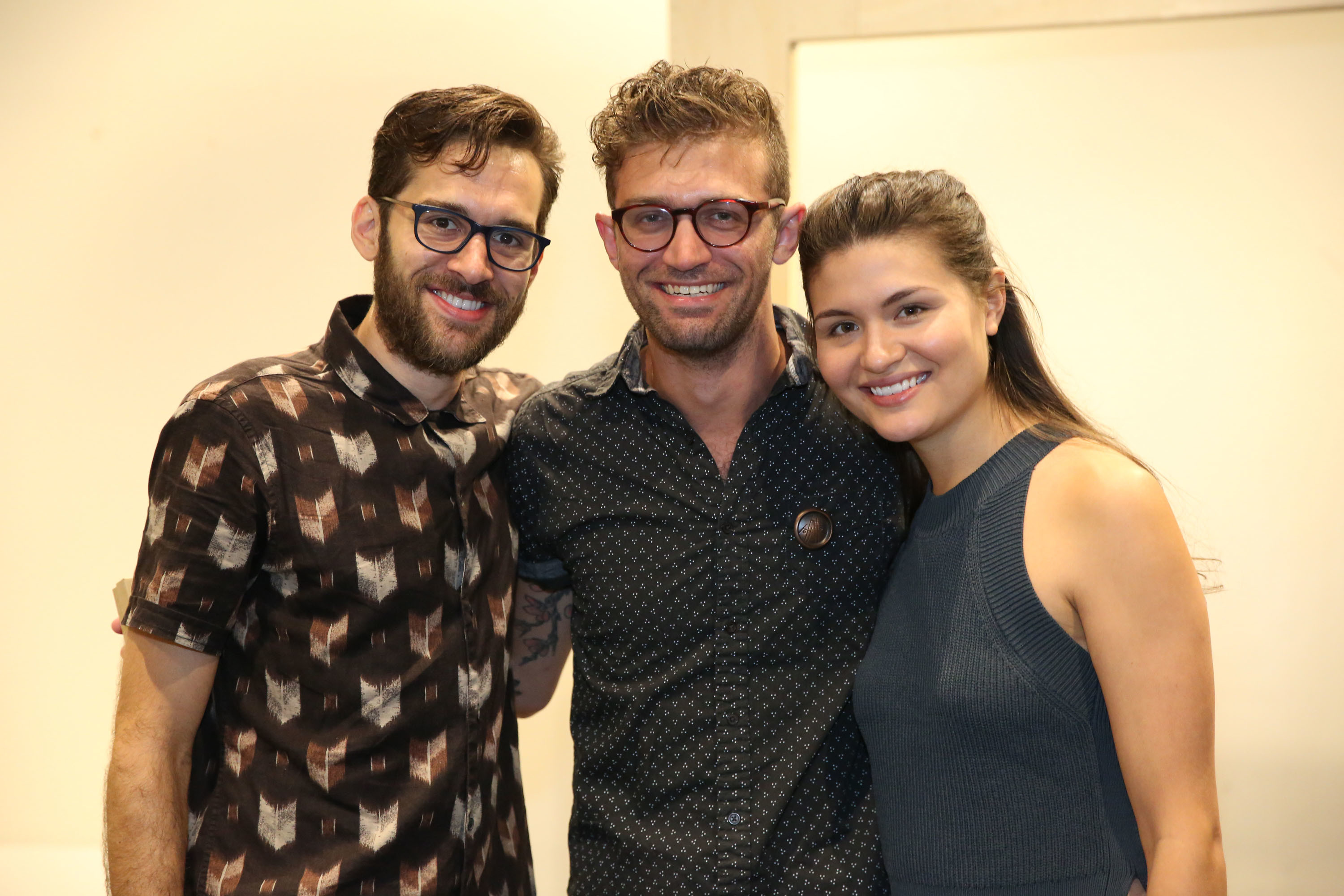 New York readings and workshops have the additional benefit of bringing members of the theatre community into the audience to get them excited about a play as early in its development process as possible.
But ultimately, what's most important is giving the artists the tools they need to move forward with the work. That's certainly been the case for Askins. "I don't think it's extreme to say that without Center Theatre Group this play would not be in the shape that it's in," he said.
Artistic Development Programs
Artists and the creative process are at the heart of our identity. Over the past decade, Center Theatre Group has commissioned 65 shows and produced 40 world premieres, making us one of the nation's leading producers of ambitious new works. We cultivate artists of all generations, contributing to the cultural scene in and beyond Los Angeles by hosting workshops, nurturing playwrights, supporting local theatres, and creating art by and with the community.
Learn More