Building a Brighter Future For California Educators
A New Theatre Teaching Credential and a Fresh Commitment to Access & Equity Bring New Opportunities
A recent survey by statewide arts education coalition createCA found that only 26 percent of middle and high school students in California have access to music, theatre, dance, and visual art—access that is required by state law. The numbers for theatre in particular are bleak: just 4 percent of students across the state are enrolled in theatre classes.
This is in part a matter of inequity and access; some schools have great and well-funded theatre programs while others don't have the resources to offer anything at all. In response to this survey, createCA is calling for school districts to adopt a Declaration of the Rights of All Students to Equity in Arts Learning.
But these statistics are also a reflection of how our country and our state value the arts and theatre in particular. Some of this can be seen at the national level, in the fight to sustain funding for the National Endowment for the Arts. But it is also deeply entrenched at the state level. Until recently, there has not been a theatre or dance teaching credential in our great state. California was one of just two states in the country that did not offer teaching credentials in theatre and dance, thanks to the much maligned Teacher Preparation and Licensing Law of 1970, known as the Ryan Act. That has meant that teachers leading instructions in those subjects have had to obtain their credentials in another subject specialization in order to teach in local schools (English and physical education, respectively). It was like telling science teachers that their body of knowledge did not warrant a clear credential and that they could simply get a degree in math…close enough, right?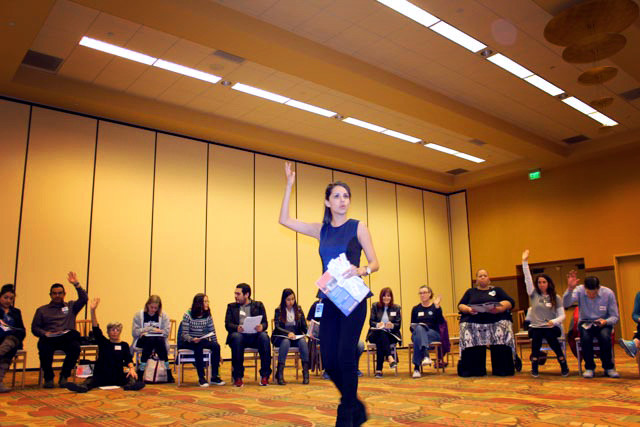 Last year, Governor Brown set the course for a brighter future for California's students by signing SB 916 into law, legislation establishing single-subject teaching credentials in dance and theatre. And while this victory was hard fought and won by theatre and arts education advocates, the historic absence of a state-awarded credential resulted in years of systemic vulnerability for theatre programs that will take concerted effort to rebuild and institutionalize in schools and districts.
The percentage of students enrolled in theatre classes and participating in school productions isn't going to skyrocket overnight. At Center Theatre Group, we're doing everything we can to support theatre educators in bringing equity and access to more students, and to providing young people in California with the highest quality theatre education.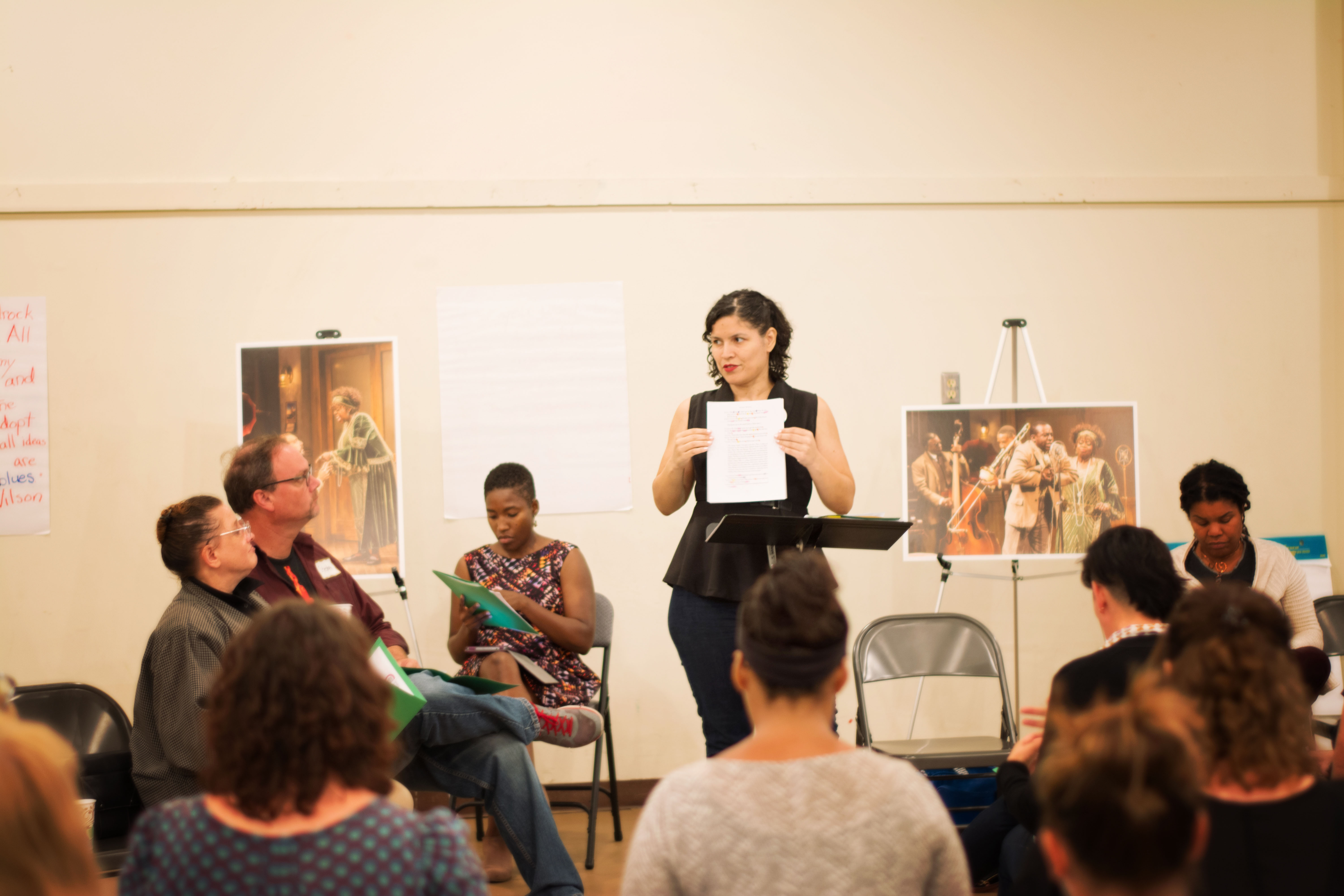 Educators have always been our most essential partners in making theatre education possible for the widest range of students. We see educators as instructional leaders, change agents in their schools and communities, innovators and artists, and fellow theatre-lovers. Annually, we partner with hundreds of educators to make learning in theatre a part of students' basic education. We regularly collaborate with teachers to bring students to our three theatres. We work together to make connections between the work on our stages, their students' studies, and their lives. And teachers serve as our most important bridge to meet the young people in our community and help them get connected directly to our theatre through programs such as the Student Body, Student Ambassadors, and the August Wilson Monologue Competition. Educators also enrich our work as advisors and sounding boards for our program development.
New opportunities and needs will no doubt emerge as more dedicated theatre educators and classes come to our schools. Last year, for the first time, we hosted a Summer Theatre Immersion for Educators—an intensive four-day workshop immersing high school teachers in the work of a single playwright. In 2016, it was August Wilson. In 2017, we'll be diving into the work of Quiara Alegría Hudes. We've also created a version of our Theatre Crash Course for Students designed for teachers—a one-day workshop that explores different elements of creating a professional production. Building on successful professional development models like these, we plan to continue to play a significant role in supporting educators across Los Angeles.
I have often said that a community cannot hope to have a successful theatre ecosystem—full of artists and audiences who love their work—on the outcomes end of a system without having high-quality theatre education for all students at input end. I am hopeful that this new credential and a fresh commitment to access and equity will open up fresh partnerships and opportunities to work with our teacher colleagues in new and impactful ways.