Meet Playwright Lauren Yee
In a recent conversation with Goodman Theatre's Director of New Play Development Tanya Palmer, Lauren talks about what inspired her play, and what it's like to write herself into a story that is, as she describes, only kind of true—just like the stories your father once told you as a child.
Tanya Palmer: What inspired King of the Yees?

Lauren Yee: Before anything else, I had the title and knew the play would be about my dad, Larry Yee, who is a larger than life character. But there are also many aspects of my childhood outside of San Francisco's Chinatown—feeling like a part of Chinatown, but also feeling like an outsider—that I think are interesting and I've never seen represented on stage. I began my research in 2014, visiting my father in San Francisco and conducting interviews, and pieces of the play started emerging. A few months later, just as I was sitting down to figure out how my dad's story fit into the play, California State Senator Leland Yee, whom my father knew and had volunteered for—and who had officiated my wedding—was arrested on charges of bribery, along with Raymond Shrimp Boy Chow, a Hong Kong-born felon with ties to a San Francisco Chinatown street gang and an organized crime syndicate. I was on the phone with my husband and he said, You know this is going to become the play. I replied, No, that's ridiculous; it couldn't possibly be the play. But that day became the impetus of what makes this play happen. Then, in the summer of 2014, my father and I traveled to China together.

Was that the first time you had visited China?

It was my second trip—but it was the first, and probably only, trip I'll ever take to the place where his parents are from. I couldn't have possibly done it without him. That trip was successful based on all the things that are explored in the play about family connections, and how the knowledge resting inside one specific person is so hard to pass on or transfer to the next generation. The only way we knew how to fnd his father's village—it's not on a map, you can't just Google it—was that my father spoke the language. Our taxi driver knew where to go based on my father's description that it had a big building and used to grow rats. There are so many things about the trip that are echoed in the play, about this connection to where you're from and being part of the next generation. And just how much your parents know.

Speak a bit about the Yee Fung Toy and your father's relationship to that organization, which also plays a central role in the play.

Growing up, I never understood what the Yee Fung Toy was, or why people were a part of it; all I knew was that they threw dinners at Chinese New Year, and gave out money at Christmas. But my grandfather was a member, and when he passed away, my father joined as a way to be closer to his father, learn about his life and be around his friends. My grandfather's death was probably the beginning of my father's sense of a civic or community life. That's when he started working on Leland Yee's political campaigns, engaging in San Francisco's Chinese community, and his involvement in the Yee Fung Toy was part of that. He picked me up from school once and said, We're going to go help a cousin. We drove to Leland Yee's campaign office; he was running for city supervisor for the first time, and that was the beginning of my father's community political career.

You and your father are characters in the play. Did you feel a responsibility for these characters to closely resemble your actual selves, and is there a separation between the real Lauren and Larry Yee and your fictional creations?

In the beginning of the writing process, I thought that King of the Yees would be loosely inspired by my father, but not an exact reflection. I thought it would be too hard to explain what the Yee Fung Toy is, and what my father does. I thought I'd come up with a much more dramatic version of what's going on. So in early drafts, everything was heavily fictionalized and there were people who were like us but not us. But the further I got, the more I felt that, in order to portray all the idiosyncratic aspects of Chinatown and my father's life, there had to be a character named Larry Yee and a character named Lauren Yee. Even though they have our names, I could separate the characters from real life; while the play starts in a realistic place, as you get deeper into Act One, it suddenly explodes in all these different directions. I don't think you can watch the play and think you've watched some kind of docudrama; it's more of a hero's quest. So that freed me up from having to be incredibly accurate.

You mentioned you felt like an outsider in San Francisco's Chinatown. Has the pro-cess of writing this play had any impact on your relationship to that place now?

Growing up, the biggest thing dividing me from Chinatown was the language barrier. I'm American-born and never went to Chinese school. My parents were also born in America, and didn't really speak the language at home. My experience as an Asian American was not growing up in an all-white neighborhood feeling like I was an outsider because I was Chinese. A lot of my classmates were born in Hong Kong or were the children of immigrants. For me, that was follow a live event. The old hotel housed many elderly men who had immigrated from the Philippines and China for work—but were never able to marry, because Asian women were prohibited from entering the United States. Over the course of nine emotional years, activists championed the tenants' battle to preserve affordable housing in a part of the city where redevelopment and land were becoming increasingly valuable to corporate ventures. The I-Hotel's location on the edge of San Francisco's Chinatown drew me into the people and causes within Chinatown itself.

I had arrived in the U.S. before the age of five. Although my Chinese wasn't fluent, having some knowledge of the language helped me develop an understanding of the perspective of these residents. Prior to this event, Chinatown had simply meant food and family to me—where I went for dim sum, where I could order soup like the kind my mother used to make when I was sick. I didn't think it odd that most of the big, round tables sat families of 10 to 15. And while tourists liked to take pictures of the whole roasted ducks and chickens hanging in a storefront window, to me it was just a delicious way to shop.

Like other ethnic groups that came to the U.S., the Chinese formed neighborhoods where they had familiar markets and places where family gathered. I learned how strong family associations (such as the Yee Fung Toy, depicted in King of the Yees) developed to counter the discrimination—and sometimes violent racism—faced by Chinese laborers who immigrated to help build the intercontinental railroad. I marveled at the ways they put family first. Family associations had a foundation of people with the same Chinese last name, shared ancestors; they were the social engine of Chinatown, and often the financial support. When a member wanted to open a business, a loan might be arranged and advice and introductions were available. There might also be help to buy a home and educate children. Chinese people also often extended that sense of family to those who came from the same prov-ince in China. Many times, I would identify myself to a new Chinese acquaintance by the province in which my father was born; if the person was from that same province, I would be immediately embraced as "cousin!"
Republished with permission of Goodman Theatre.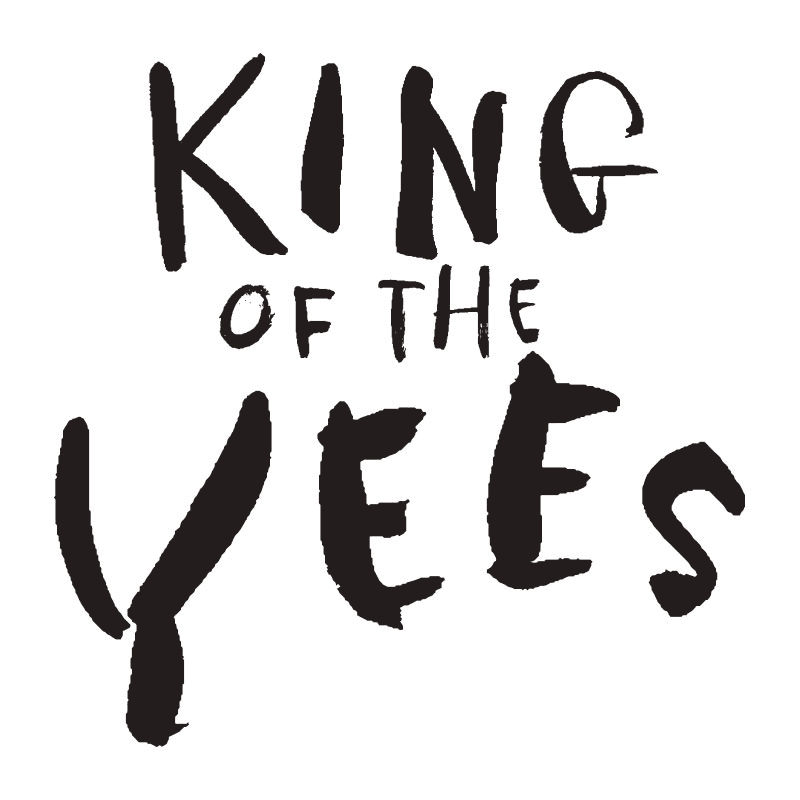 Onstage at the Kirk Douglas Theatre July 9 – August 6, 2017
Buy Tickets