2005/2006 L.A. Writers' Workshop
The 2005/2006 Writers' Workshop participants include Julia Cho, Brian Freeman, Jessica Goldberg, Joe Hortua, Lisa Loomer, Laural Meade, Julie Marie Myatt, Erik Patterson, and Annie Weisman.
Julia Cho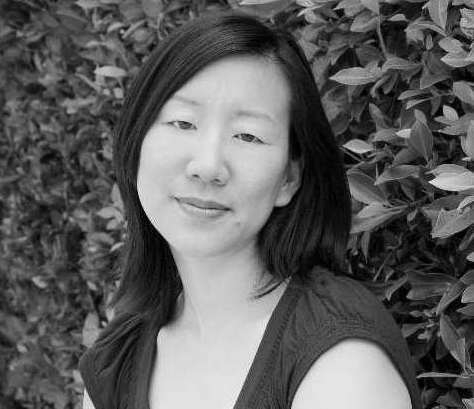 Julia Cho's plays include The Language Archive, The Piano Teacher, Durango, The Winchester House, BFE, The Architecture of Loss, and 99 Histories. She has been a resident playwright at New Dramatists since 2004. Her work has been produced at the Vineyard Theatre, The Public, South Coast Repertory, Long Wharf Theatre, Playwrights Horizons, New York Theatre Workshop, East West Players, Theatre @ Boston Court, and Silk Road Theatre Project, among others. Honors include the Susan Smith Blackburn Prize, Barrie Stavis Award, the Claire Tow Award for Emerging Artists, and the L. Arnold Weissberger Award. Durango was also named one of the Top 10 Plays of 2006 by Entertainment Weekly and one of the Best of 2007 by the the L.A. Times. She is an alumna of the Juilliard School and NYU's Graduate Dramatic Writing Program.
Brian Freeman
Brian Freeman is a playwright, dramaturg, theater director and actor. He has taught theatre, playwriting and performance at the Art Institute of Chicago, California Institute for the Arts, San Francisco Art Institute and Colorado College and is currently a visiting artist at UCLA's Department of World Arts and Cultures. His work has been published in the anthologies: Out, Loud and Laughing, West Coast Plays, Colored Contradictions: Contemporary Black Plays and Performance, and Staging Gay Lives. His play Civil Sex was published in The Fire This Time: African American Plays for the 21st Century by TCG Press. Awards include a Bessie, California Arts Council Playwriting Fellowship, and the CalArts Alpert Award in Theatre.
Jessica Goldberg
Jessica Goldberg's plays include: Stuck, The Hologram Theory, Good Thing, and Body Politic. Her play Refuge won the 1999 Susan Smith Blackburn Prize, and she recently directed the feature film version. Ms. Goldberg's plays have been produced at Playwrights Horizons, The Atlantic Theater Company, Florida Stage, and The Schaubuhne in West Berlin. She is a recipient of the first annual Helen Merril Award and a Berrilla Kerr Foundation Award. She has been a resident at The Missoula Colony, The O'Neill Playwrights Conference, and The New Harmony Project.
Joe Hortua
Joe Hortua is an American playwright and television writer. He has written such plays as Other Parents, Making It, and Between Us, which have been performed at The Manhattan Theatre Club and South Coast Repertory Theater. Between Us was translated into Hebrew and performed at the Be'er Theatre in Israel, and subsequently produced in 2010 at the Ensemble Theatre in Australia. In 2008, the play was published by Dramatists Play Service. The screen adaptation of Between Us began filming in May 2011 with stars Julia Stiles, Taye Diggs, David Harbour, and Melissa George in the leading roles. Hortua has also written television pilots for the Showtime, FOX, and the CW networks, and has been a television writer on shows for the FBC, ABC, NBC, TNT, and CBS networks.
Lisa Loomer
Plays: Roe, Distracted, Living Out, The Waiting Room, Homefree, Café Vida, Expecting Isabel, Two Things You Don't Talk about at Dinner, Birds; Bocón!, Maria! Maria, Maria, Maria, and Broken Hearts have been produced in New York at Roundabout Theatre Company, Vineyard Theatre, Second Stage Theatre, INTAR, and The Public Theater; and regionally at the Mark Taper Forum, Arena Stage, South Coast Repertory, Kennedy Center, Seattle Repertory Theatre, Denver Center Theatre Company, La Jolla Playhouse, Trinity Repertory Company, Williamstown Theatre Festival, Missouri Repertory Theatre, and Cornerstone Theater Company. Her work has also been produced in Mexico, Israel, Egypt and Germany. Other credits: Screenwriting: Girl, Interrupted. TV: comedies, dramas, and pilots for HBO, CBS, FOX, and Showtime. Member of New Dramatists. Awards: American Theatre Critics Award (twice), Kennedy Center Fund for New American Plays Award, Lurie Foundation Award, Edgerton Foundation New American Plays Award, Imagen Foundation Award, Jane Chambers Playwriting Award (twice), and the Susan Smith Blackburn Prize, among others. Currently, she is writing the book for a musical for Broadway.
Laural Meade
Laural Meade has been making music and theatre throughout Los Angeles, and sometimes in far off places like Phoenix, Chicago and Amsterdam, her whole life. Her plays for adults center on early 20th century American politics while her plays for young audiences are told primarily with sound and image. Her work with Center Theatre Group has included writing, directing and performing with Taper, Too; multiple tours of her play Animal Logic with P.L.A.Y.; and a current commission for a piece about the 1910 war between capital and labor in Los Angeles. As an Associate Professor at Occidental College, she teaches playwriting, dramatic literature, and musical performance, bringing in 50+ guest professionals each year to collaborate with student artists. Laural is the Choir Director for The Secret City, an arts organization that presents salon-ceremony-performance celebrations of everyday creative life. She recently directed The Secret City Singers at Grand Performances in downtown L.A. and Joe's Pub at The Public Theater in New York.
Julie Marie Myatt
Julie Marie Myatt's play The Happy Ones premiered at South Coast Rep, and won the LA Drama Critic Circle's Ted Schmitt Award for Outstanding New Play. Welcome Home, Jenny Sutter premiered at Oregon Shakespeare Festival, and a tour of that production went to the Kennedy Center as part of the Kennedy Center Fund for New American Plays. Her play Someday premiered as part of Cornerstone Theater's Justice Cycle. Her play My Wandering Boy premiered at South Coast Rep in 2007, was part of Pacific Playwrights Festival, and was also produced in New York as part of the 2007 Summer Play Festival. Boats on a River premiered at The Guthrie, was a finalist for the Susan Smith Blackburn Prize, and was recorded for the LA Theatre Works radio play series "The Play's The Thing." Her ten-minute play Mr. and Mrs. premiered at the 2007 Humana Festival. Her play The Sex Habits of American Women was produced by The Guthrie, among others, and premiered at the Magic Theatre in San Francisco. Her work has been developed or seen at Actors Theatre of Louisville, Seattle Rep, Cherry Lane, A.S.K. Theatre Projects, LAByrinth Theater Company, Denver Center Theatre Company, and ACT Seattle, among others. She received a Walt Disney Studios Screenwriting Fellowship, a Jerome Fellowship at The Playwrights' Center, and a McKnight Advancement Grant. She is currently working on commissions for Roundabout Theatre, Yale Rep, and Center Theatre Group. She is an Ensemble Member of Cornerstone Theater Company, and a resident member of New Dramatists.
Erik Patterson
Erik Patterson's plays include Yellow Flesh/Alabaster Rose (winner, Backstage West Garland Award, Best Play); Red Light, Green Light (2004 Ovation Award nomination, World Premiere Play); He Asked for It (nominee, 2009 GLAAD Award, Outstanding Theater; 2008 Ovation Award nomination, World premiere Play); Sick (nominee, LA Weekly Award, Best Playwriting); and One of the Nice Ones (winner, 2017 Los Angeles Drama Critics Circle Award; Ovation Award nomination, Best Playwriting).
His plays have been produced by Playwrights' Arena, the Los Angeles Theatre Center, Theatre of NOTE, Evidence Room, and The Actors' Gang, and developed through the Lark Play Development Center, Moving Arts, Black Dahlia, Naked Angels, the Echo Theater Company, and the Center Theatre Group. He has had monologues published by Heinemann and Smith & Kraus.
With his screenwriting partner Jessica Scott, Erik has written projects for Castle Rock, Warner Bros., Warner Horizon, Universal, ABC Family, and Disney, to name a few. Erik is a graduate of Occidental College and the British American Drama Academy.
Annie Weisman
Annie is a playwright whose work includes Family Property; Be Aggressive (La Jolla Playhouse, Dallas Theatre Center, TheatreWorks, others); Hold Please (South Coast Repertory, Old Globe Theatre, Working Theatre); and Surf Report (South Coast Repertory, Ojai Playwrights Conference, La Jolla Playhouse). Musical projects include The Essential Alice with composer Michael Friedman, and director Des McAnuff. Her television credits include Suburgatory, Desperate Housewives, Samantha Who, Dead Like Me, About a Boy, and pilots for CBS and HBO. She is currently under an overall deal at Universal Studios where she serves as a writer/Co-EP on Hulu's The Path in addition to developing her own projects for the studio.