2009/10 L.A. Writers' Workshop
The 2009/2010 Writers' Workshop participants include Boni B. Alvarez, Joseph Fisher, Michael Golamco, Ruth McKee, Brett Neveu, Sibyl O'Malley, and Janine Salinas Schoenberg.
Boni B. Alvarez
Boni B. Alvarez is a Los Angeles-based playwright-actor. His plays include Fixed, Nicky, Bloodletting, Dallas Non-Stop, Dusty de los Santos, and Ruby, Tragically Rotund. His plays have been produced/developed at Playwrights' Arena, Echo Theater Company, Coeurage Theatre, Center Theatre Group, Chalk Rep, Skylight Theatre, Moving Arts, The Vagrancy, Artists At Play, Los Angeles Theatre Center, EST/LA, The Blank, Second Generation (2g, NYC), InterAct Theatre (Philadelphia), and Oregon Shakespeare Festival. He has been a Semi-Finalist for the O'Neill National Playwrights Conference and Finalist for the PEN Center USA Literary Award, Aurora Theatre's Global Age Project, and Clubbed Thumb's Biennial Commission. He is a Resident Playwright of New Dramatists. He holds a BA from Sarah Lawrence College, an MFA (Acting) from A.R.T./MXAT Institute at Harvard University, and an MFA (Dramatic Writing) from USC.
Joseph Fisher
In 2004, Joseph finished his fourth and final year as playwright-in-residence at Stark Raving Theatre where they produced World premieres of his plays Prometheus Bound, Tundra, Cupid & Psyche, and Faust. Us. In May of 2004, Joseph received productions of his plays The New House at Artists Repertory Theatre and Thunderbird at the Cherry Lane Theatre in New York. In January 2006, Joseph returned to Artists Repertory Theatre where they produced his adaptation of Chekhov's The Seagull. Joseph's plays have also appeared at Kitchen Dog Theater, Portland Center Stage, the Oregon Shakespeare Festival, and Center Theatre Group. Joseph is a recipient of the Playwrights First Award, the Charlotte Woolard Award, a 2002 grant recipient from the Kennedy Center's Fund for New American Plays, and has been a resident playwright at New Dramatists in New York since 2002. In addition to playwriting, Joe has also worked as a screenwriter on many feature films including Beverly Hills Chihuahua, College Road Trip, Enchanted, Underdog, The Game Plan, and Race to Witch Mountain. This sent Joseph running back to the theatre. In 2010 Joseph's play A Wolf Inside the Fence was produced by Open Fist as part of their summer festival and nominated for best new play by the L.A. Weekly awards, and then in January 2012, Joseph returned once again to Artists Repertory Theatre where they produced the World premiere of his play (I am Still) The Duchess of Malfi. Joseph currently resides in Los Angeles with his wife and son.
Michael Golamco
Michael Golamco currently serves as a writer/producer on SyFy's Nightflyers and previously wrote for NBC's Grimm. In film, his features are Untitled Ali Wong and Randall Park Romantic Comedy written with Ali Wong and Randall Park, and Please Stand By, starring Dakota Fanning, Toni Collette, and Alice Eve. His plays have been produced at 2ST, Victory Gardens, The Geffen Playhouse, Actors' Theater of Louisville, the Guthrie, and others around the world.
Ruth McKee
Ruth McKee is a founder and Co-Artistic Producing Director of the L.A.-based site-specific company Chalk Repertory Theatre. Her plays include In Case of Emergency (Chalk Rep, La Jolla Playhouse Without Walls Festival), Hell Money (Chalk Rep), Full Disclosure (Chalk Rep), Stray (Cherry Lane Mentor Project, co-production by Black Dahlia and Chalk Rep), and The Nightshade Family (SPFNYC). Her play The Rubber Room, developed in Center Theatre Group's Writers' Workshop, received readings at The Road Theatre, Urban Stages, and a workshop production by West of Broadway and Santa Monica Rep. As an educator Ruth has taught playwriting at Indiana University, UC San Diego, Cypress College, Idyllwild Arts Academy, and the California State Summer School of the Arts. BFA: NYU Tisch School of the Arts, MFA: UCSD.
Brett Neveu
Brett Neveu's upcoming and recent theatre productions include Traitor with A Red Orchid Theatre (Chicago), To Catch a Fish with Timeline Theatre (Chicago) and Her America with The Greenhouse Theatre (Chicago). Past work includes productions with 59e59 Theatre in New York; The Royal Court Theatre and The Royal Shakespeare Company in London; The Goodman Theatre, Writers Theatre, The House Theatre, The Inconvenience, TimeLine Theatre Company, A Red Orchid Theatre and American Theatre Company in Chicago. A Sundance Institute Ucross Fellow, Brett is also a recipient of the Marquee Award from Chicago Dramatists, the Ofner Prize for New Work, the Emerging Artist Award from The League of Chicago Theatres, an After Dark Award for Outstanding Musical (Old Town) and has developed plays with companies including The Atlantic Theatre Company and The New Group in New York and The Goodman Theatre, Steppenwolf Theatre and Victory Gardens Theatre in Chicago. He is a resident-alum of Chicago Dramatists, a proud ensemble member of A Red Orchid Theatre, a founding member of the playwright collective MC-10, an alumni member of TimeLine Theatre Company's Writers Collective and Center Theatre Group's Writers' Workshop in Los Angeles. Brett has been commissioned by The Royal Court Theatre, Manhattan Theatre Club, Steppenwolf Theatre Company, The Goodman Theatre, House Theatre, TimeLine Theatre Company, Writers Theatre, Strawdog Theatre, Northlight Theatre and has several of his plays published through Broadway Play Publishing, Dramatic Publishing, and Nick Hern Publishing. Brett has taught writing at DePaul University, Second City Training Center and currently teaches writing for the screen and stage at Northwestern University.
Sibyl O'Malley
Sibyl is a Los Angeles-based playwright and a founding member of Yes Tiger Collective. Humor, visual poetry and spectacle are hallmarks of her work. She looks for opportunities to write plays for specific places and people or occasions. She has been commissioned to write plays for high schools students, dance companies, public parks, people and puppets. Recent credits include Yes is a long time (Santa Barbara Dance Theater), Zoophilic Follies (RedCat), Ten Seconds in the Water (East LA Rep), Oh My Tiger (Highways Performance Space), Alice and the Majestic Guts (Toy Theater Festival/ Walt Disney Concert Hall), and Full Tilt Float (RedCat, Plaza de la Raza). Sibyl won a merit scholarship to CalArts, a MacDowell Residence, the Altvator Fellowship with Cornerstone Theater Company, and has been commissioned by the Community Arts Partnership and Center Theater Group. As the Communications Director for the California Alliance for arts Education, Sibyl works to educate policymakers and the public about the benefits of arts in public education. She recently joined Center Theater Group's Student Ambassadors program as a mentor for the student advocacy team.
Janine Salinas Schoenberg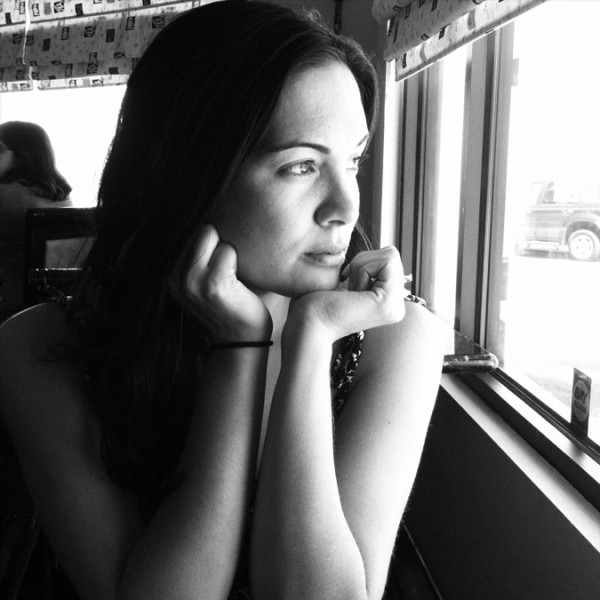 Janine Salinas Schoenberg received her MFA from the University of Southern California's Dramatic Writing Program. As a playwright she has had works developed and/or produced at: Atwater Village Theatre, Playwrights' Arena, Center Theatre Group, and South Coast Repertory. She has been nominated for the Princess Grace Award, the Wendy Wasserstein Prize, and was a Quarterfinalist for the Academy Nicholl Fellowship. She is the recipient of a MacDowell Fellowship, and a Project Involve Fellowship through Film Independent. Janine was a participant in the AFI Directing Workshop for Women where she was awarded the 2014 Nancy Malone Award in directing for her short film, Jenny & Lalo. She also participated in the 2014 Sundance Institute Screenwriters Intensive, and the 2015 National Hispanic Media Coalition Television Writers Program. She is was one of eight writers in the Disney | ABC Writing Program.