2011/12 L.A. Writers' Workshop
The 2011/2012 Writers' Workshop participants include Padraic Duffy, Larissa FastHorse, Sigrid Gilmer, Prince Gomolvilas, Jennifer Haley, Matt Sax, and Steve Yockey.
Padraic Duffy
A native of Los Angeles, Padraic has worked at theaters throughout the city, including The Met Theater, The Echo Theater Co., Sacred Fools Theater Co., Theater of Note, Cypress College, The Road Theatre, and Ensemble Studio Theatre LA. His full-length plays include Feet, Something is Hidden Inside the Couch, Past Time, Beaverquest! The Musical!, Puzzler, Copy, and Past Time. He is a proud member of The Sacred Fools Theater Company, currently serving as its Managing Director.
Larissa FastHorse
Larissa FastHorse (Sicangu Lakota) is an award-winning playwright, director, and choreographer. Larissa's produced plays include What Would Crazy Horse Do? (KCRep, Relative Theatrics), Urban Rez (Cornerstone Theater Company, ASU Gammage, NEFA National tour 2019–20), Landless and Cow Pie Bingo (AlterTheater), Average Family (Children's Theater Company of Minneapolis), Teaching Disco Squaredancing to Our Elders: a Class Presentation (Native Voices at the Autry), Vanishing Point (Eagle Project), and Cherokee Family Reunion (Mountainside Theater). Her new comedy The Thanksgiving Play will be produced by Playwrights Horizons, Artists Rep of Portland, and Cincinnati Playhouse next season. Larissa directed the critically acclaimed play Our Voices Will Be Heard (Perseverance Theater Company). Larissa won the PEN USA Literary Award for Drama, NEA Distinguished New Play Grant, Joe Dowling Annamaghkerrig Fellowship, AATE Distinguished Play Award, Inge Residency, Sundance/Ford Foundation Fellowship, Aurand Harris Fellowship, the UCLA Native American Woman of the Year and numerous Ford, Mellon and NEA Grants. She is a proud officer of the Board of Directors for TCG and represented by Jonathan Mills, Paradigm NY HoganHorseStudio.com IndigenousDirection.com
Sigrid Gilmer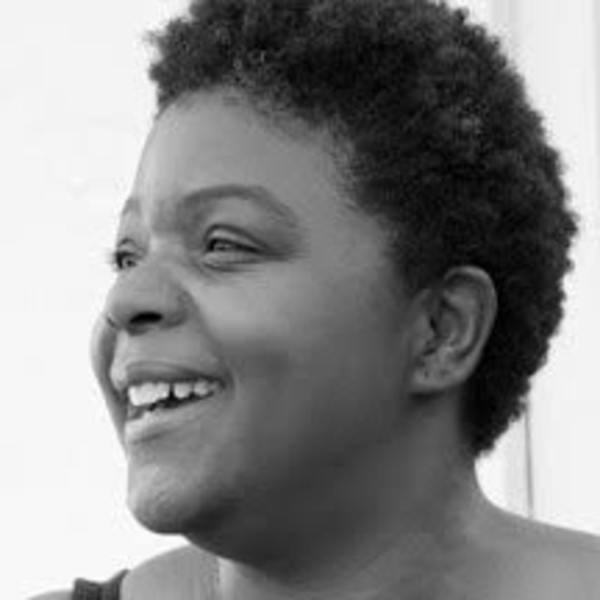 Sigrid Gilmer makes black comedies that are historically bent, totally perverse, joyfully irreverent and are concerned with issues of identity, pop culture and contemporary American society. Her work has been performed at the Skylight Theatre, Pavement Group, Know Theatre of Cincinnati, Cornerstone Theater Company, and Highways Performance Space. She is a winner of the Map Fund Creative Exploration Grant, the James Irving Foundation Fellowship and is a USA Ford Fellow in Theatre.
Prince Gomolvilas
Prince Gomolvilas wrote the comedy/horror/tragedy play The Brothers Paranormal in Center Theatre Group's Writers' Workshop. The play was subsequently developed at the Bay Area Playwrights Festival, East West Players, La Jolla Playhouse, Pork Filled Productions, and Theatre Diaspora, and it will have its world premiere at Pan Asian Repertory Theatre in New York City and regional premiere at Penumbra Theatre (in a co-production with Theatre Mu) in Saint Paul, Minnesota, in 2019. His other work has been staged across the United States, as well as in Canada, Singapore, Thailand, and the United Kingdom. He is the recipient of the PEN Center USA Literary Award for Drama, among other awards. He has received new-play commissions from Geva Theatre Center and South Coast Repertory, as well as from the education departments at the Alley Theatre and TheatreWorks Silicon Valley. He received his MFA in Playwriting from San Francisco State University. PrinceGomolvilas.com
Jennifer Haley
Jennifer Haley is a playwright whose work delves into ethics in virtual reality and the impact of technology on our human relationships, identity, and desire. She won the 2012 Susan Smith Blackburn Prize for her play The Nether, which premiered with Center Theatre Group in Los Angeles and has been produced off-Broadway, on London's West End, across the US and internationally. Other plays include Neighborhood 3: Requisition of Doom, a horror story about suburban video game addiction, and Froggy, a noir thriller with interactive media. Jennifer has worked with the Royal Court Theatre, Headlong, MCC, Sonia Friedman Productions, Woolly Mammoth, the Humana Festival of New Plays, The Banff Centre, Sundance Theatre Lab, O'Neill National Playwrights Conference, Lark Play Development Center, PlayPenn, and Page 73. For television, she has written on Netflix's Hemlock Grove and Mindhunter. Jen is a member of New Dramatists in New York City and lives in Los Angeles, where she founded the Playwrights Union.
Matt Sax
Matt Sax is the composer/lyricist of Venice, a musical play that was commissioned by Center Theatre Group and premiered at Kansas City Rep and Center Theatre Group. Time magazine listed Venice as the best musical of 2010. It is currently being developed for a New York production. Sax began writing his one-man hip-hop musical Clay during his sophomore year at Northwestern University, and has performed versions of the show at Lincoln Center Theatre, Center Theatre Group, Lookingglass Theatre/About Face Theatre in Chicago (where he won a Joseph Jefferson Award for best solo performance), and at the Edinburgh Fringe Festival. Mr. Sax has also been involved with the improvisational theatre troupes One Group Mind and The Titanic Players. He writes and performs in the two-man long-form sketch show Sax & Dixon, which has been presented at The Montreal Comedy Festival, Ars Nova, and The New York Fringe Festival.
Steve Yockey
Steve Yockey is a Los Angeles based writer with work produced throughout the US, Europe, and Asia. His plays Bellwether, Pluto, Afterlife, Octopus, Large Animal Games, CARTOON, Subculture, Very Still & Hard to See, The Fisherman's Wife, Wolves, Disassembly, and Niagara Falls & Other Plays are published and available from Samuel French. Additionally, his play Joshua Consumed an Unfortunate Pear (originally commissioned by Miami's City Theatre) was included in the 2015 Humana Festival of New American Plays and the subsequent anthology. Other plays include Bliss, Blackberry Winter, The Thrush & The Woodpecker, Mercury, and Bleeding Hearts. Steve is an artistic associate at Forum Theatre in Washington, DC and a company member of Out of Hand in Atlanta, GA. He holds an MFA in Dramatic Writing from NYU's Tisch School of the Arts and currently serves as a writer/producer for the television series Supernatural.