College & Career Fair for the Arts 2023: May You Live In Interesting Times
Saturday, March 18th from 10am–3pm
The College and Career Fair for the Arts is an annual free event hosted by Center Theatre Group, designed to provide arts-interested high school students and parents with information about higher education and careers in the arts.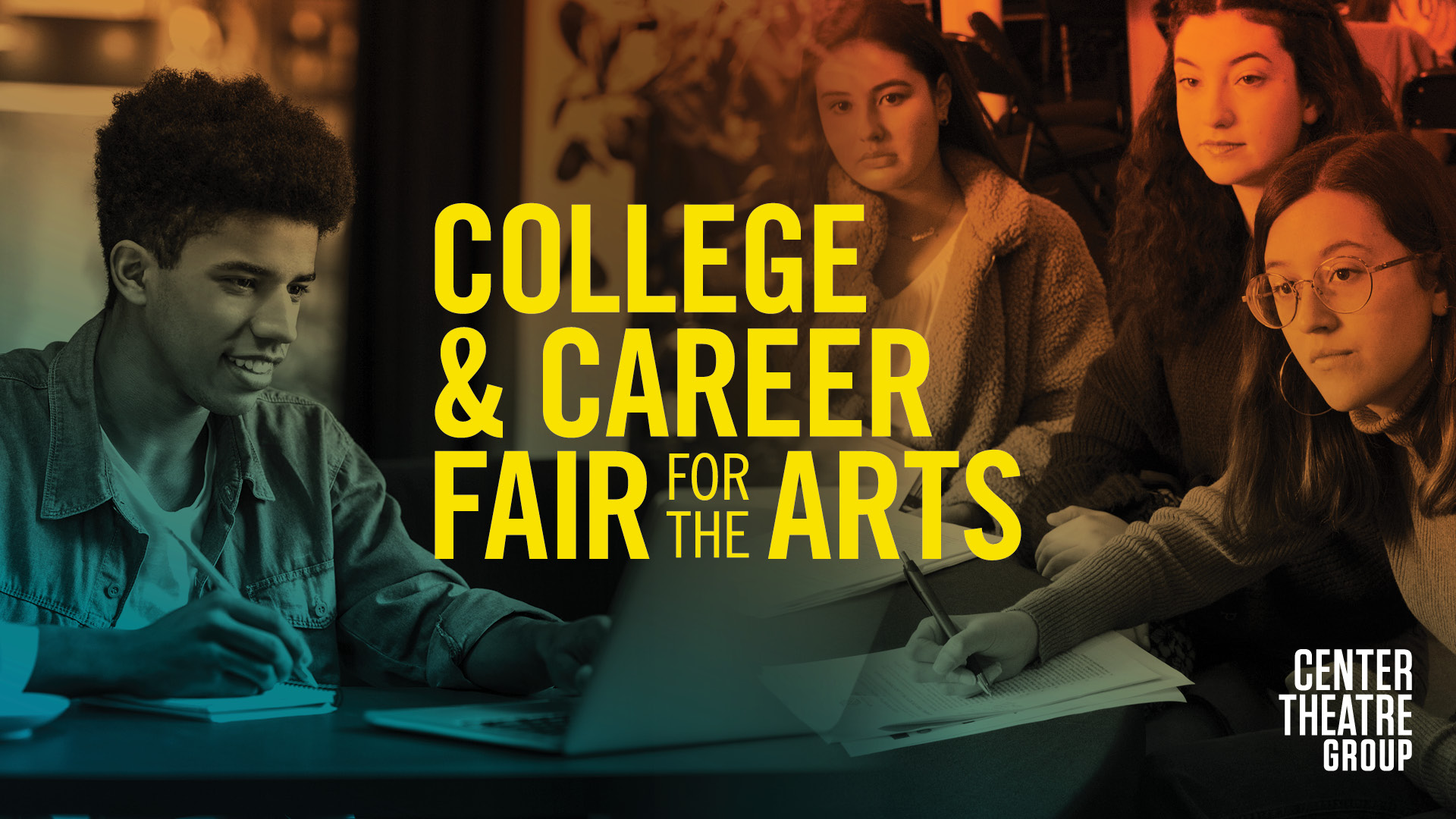 Is it a blessing or a curse to "live in interesting times"? As we adapt to an ever-changing global landscape full of uncertainty and upheaval, art can provide comfort and context for life's challenges. Why do artists view the world differently than others, and how does art help us discover new ways of seeing ourselves and the world around us?
Join us in conversation about how the creative community continues to redefine the norms of our times, get us out of our comfort zones, and forge new paths towards a fulfilling, inclusive, and sustainable creative industry. This free in-person event will also help current high school students embark on your journey into the creative workforce, with a focus on theatre arts.
Register today for:
Panel discussions and workshops hosted by creative professionals, like tips on how to be cast with The Secret Garden Casting Director, Michael Donovan
A resource fair with information about local and national higher education options
Meet one-on-one with a college counselor
Learn about opportunities for creative students
And get free, professional headshots taken (subject to availability)
---
Please sign up for our Education & Community Partnerships mailing list to receive information about application cycles and other career development programming.
Resource Fair of Colleges, Universities, and Organizations