A 'Beauty Queen of Leenane' Glossary
Martin McDonagh's The Beauty Queen of Leenane (November 9 – December 18, 2016 at the Mark Taper Forum) takes place in the eponymous Leenane, a town in the mountains of Connemara, County Galway, Ireland. For introductory purposes, one only need know that Leenane is drab, perpetually wet, and generally lacking in activity and jobs. The language used in the play reflects the rural town—plodding and somewhat backwards—and is infused with Irish-English words and references. Below is an introduction to the Leenane dialect and the Irish words and phrases in the play, as outlined in the glossary of the script, along with examples of how these words are used by the characters.
Leenane

A town in County Galway Ireland, where this show takes place. Experts argue fervently over the proper pronunciation of the name, but after much research and consultation with the locals, we have determined that the correct version is "Leh-Nan" (the second syllable rhymes with the name Ann). I.e. "I do ask meself, if there was good work in Leenane, would I stay in Leenane? I mean, there never will be good work, but hypothetically, I'm saying. Or even bad work. Any work." —Pato Dooley

Complan

A nutritional drink, fortified with additional vitamins and minerals. Made up from dried powder, it was usually given to the elderly. I.e. "I can't see how a urine infection prevents you pouring a mug of Complan or tidying up the house a bit when I'm away." —Maureen Folan

Feck

A version of the English expletive "f*ck," although the term is less offensive and does not have the same sexual connotations. I.e. "I'll tell you who's a fecking loon, lady. You're a fecking loon!" —Ray Dooley

Gaelic

Irish Gaelic is the traditional language of Ireland, spoken by about one million people in the country. It is more prevalent in the rural west and Gaeltacht regions (where the play is set). Historically this language has been under threat: colonial forces tried to suppress the speaking of Irish and to forbid its teaching in state schools. Because of this, the speaking of Gaelic is considered to be a politically important and sensitive issue, and is often related to a celebration or assertion of national identity. I.e. The song on the radio in the first scene of the play is sung in Gaelic.

Biteen

Irish-English for "bit." I.e. "Is the radio a biteen loud there, Maureen?" —Mag Folan

Ceilidh Time

Pronounced KAI-lee, like the first name of actress Kaley Cuoco. A ceilidh is a traditional social celebration accompanied by folk music and dance. In the context of the play, it refers to a radio program playing such music, largely in Gaelic. I.e. Mag: Nothing on [the radio], anyways. An oul fella singing nonsense. Maureen: Isn't it you wanted it set for that oul station? Mag: Only for Ceilidh Time and for whatyoucall.

Skitter

Slang for excrement. I.e. "It's more of a day-dream. Y'know, something happy to be thinking of when I'm scraping the skitter out of them hens." —Maureen Folan

Yank

American. I.e. "You said you couldn't stand the Yanks yesterday. The crux of the matter yesterday you said it was." —Mag Folan

Babby

Baby. I.e. "It'd be hard to find a priest who hasn't had a babby with a Yank." —Ray Dooley

Gasur

Irish-English for "boy." I.e. "You're a good gasur, Ray, fixing me fire for me." —Mag Folan

Kimberley Biscuits

A brand of biscuits (cookies) famous in Ireland (learn more about Kimberly Biscuits in our Martin McDonagh Primer). I.e. "I hate Kimberleys. I only get them to torment me mother." —Maureen Folan

Taytos

Tayto Crisps are a beloved brand of potato chips. I.e. "She had dropped some Taytos on her blouse, there, I was just brushing them off for her." —Pato Dooley

Tinker

Traveler or gypsy. The name is also used to refer to a cheeky child. In the context of the play, it is probably being used in a derogatory sense, and is considered by some to be an offensive term. I.e. "You suppose right enough. Lying the head off you, like the babby of a tinker." —Maureen Folan
"The Beauty Queen of Leenane"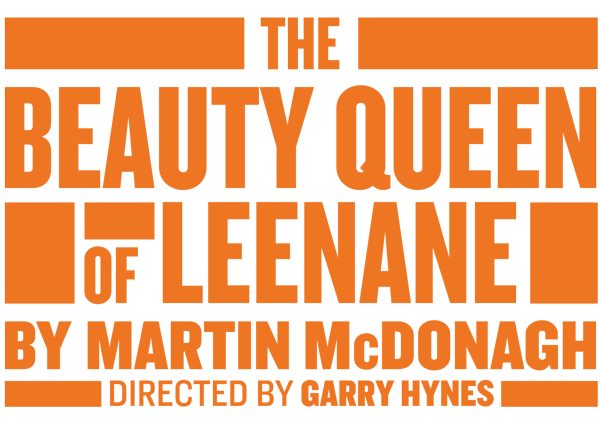 Onstage at the Mark Taper Forum November 9 – December 18, 2016.
Buy Tickets