First Love, Rendered in the Stars and on our Stages
Few things in this world are more certain than young love. Whether it is fueled by raging hormones, the fates themselves, or the mind of a plotting dramatist, it is safe to say that—no matter what your age—stories of cupid's first strike are irresistible. And both Good Grief, which plays the Kirk Douglas Theatre February 26 – March 26, 2017, and Fun Home, which plays the Ahmanson Theatre February 21 – April 1, 2017, are no exceptions. Ngozi Anyanwu's debut play tells the story of a young woman's romance with her best friend. Broadway hit Fun Home chronicles the coming-of-age of Alison Bechdel, including her first relationship with a woman. In honor of both Good Grief and Fun Home, we've put together a list of shows from our history that feature young love in all its splendor and complexity.
'The Mystery of Love & Sex'

Photo by Craig Schwartz.

The Mystery of Love & Sex opens with a modest college dinner party hosted by Charlotte and Johnny—best friends since childhood—for Charlotte's parents. What Charlotte's parents suspect to be a budding romance between the friends is revealed to be much more complicated as Charlotte drunkenly admits to Johnny that she is attracted to a girl in her class, while simultaneously propositioning him. The Mystery of Love & Sex played the Mark Taper Forum in 2016 and featured actors Mae Whitman, Sharon Lawrence, York Walker, and David Pittu.

'Girlfriend'

Photo by Craig Schwartz.

Set to the tunes of Matthew Sweet's 1991 rock album of the same name, Girlfriend tells the tale of two 18-year-olds in 1990s Nebraska. Mike—the high school power player—is about to start a pre-med degree to appease his father. Outcast Will, on the other hand, is just happy to be finished with the humiliation of high school life. When Mike gives Will a mixtape of his favorite music, the two begin a courtship that is as tender as it is fragile. Girlfriend played the Kirk Douglas Theatre in 2015 and featured actors Ryder Bach as Will and Curt Hansen (from Broadway's Next to Normal) as Mike.

'different words for the same thing'

Photo by Craig Schwartz.

In much the same way that Thorton Wilder's Our Town explored the interweaving complexities of 1930ns New Hampshire, different words for the same thing tells the tale of Nampa, Idaho as seen through the lens of a single family. While much of the play focuses on the relationship between a prodigal daughter and her parents, one of its central plot lines follows the relationship between teenage Sylvie and her father's Mexican employee, Frankie—a relationship her father does not approve of. different words for the same thing played the Kirk Douglas Theatre in 2014.

'The Cripple of Inishmaan'

Photo by Craig Schwartz.

Martin McDonagh is not a playwright known for gushy tales of teenage romance. But The Cripple of Inishmaan is another story. Billy, the cripple of our story, dreams of making his mark—and impressing the town tough girl, Helen. If the prospect of a teenage romance isn't daunting enough, their courtship is made ever more complicated by Billy's claim that he is suffering from tuberculosis—which may or may not actually be true. The Cripple of Inishmaan played the Kirk Douglas Theatre in 2011 and was the first time Garry Hynes (recent director of The Beauty Queen of Leenane) directed a play on our stages.

'Spring Awakening'

Photo by Paul Kolnik.

This quintessential tale of teen angst, sexual frustration, and 20th century repression first rocketed to the status of pop-culture sensation in 2007. What begins as a rather straightforward tale of girl-meets-boy is quickly complicated with a teen pregnancy, a botched abortion, and a lamentably preventable suicide that, together, expose the complicated landscape of teenage life bubbling beneath the surface of propriety and social expectations. Spring Awakening rocked the Ahmanson Theatre in 2008.

'Edward Scissorhands'

Photo by Bill Cooper.

Edward Scissorhands is a classic tale of girl meets boy with scissors for hands. Matthew Bourne's contemporary dance adaptation of Tim Burton's much-loved feature of the same name tells the tale of the troubled romance between a suburban girl and the sensitive (if delightfully clueless) Frankenstein-ian boy her mother finds in a creepy castle just outside of town. Equal parts fairy tale and high school melodrama about just how hard it is to be an outcast, Edward Scissorhands manages to take an insane premise and imbue it with all the beauty and horror of American adolescent life at the end of the 20th century. Edward Scissorhands played the Ahmanson in 2006.

'Romeo and Juliet'

No list of teenage love stories would be complete without Shakespeare's masterpiece of hate and love in equal measure. The plot hardly needs explanation, as it has served as the source material for countless adaptations of all artistic flavors from West Side Story to the Underworld films. It is the quintessential tale of star-crossed lovers (and it's also where the phrase originates). But no matter what form it takes, Romeo and Juliet is an enduring tale of the power of love (and death) to shape the world at large. As ubiquitous as Romeo and Juliet may be, it has only graced Center Theatre Group stages one time—in 2001.

'Les Misérables

Photo by Joan Marcus.

The musical version of Victor Hugo's classic novel first made tidal waves in the theatrical world when it premiered in Paris in 1980. Since then, Les Misérables has toured the world, been turned into a Hollywood film, and created a ravenous fan base of a scale only matched by the likes of Hamilton or Rent. Les Misérables features a French Revolution-era romance between Cossette and a young bourgeois intellectual named Marius…who is also the object of the affections of poverty-stricken Eponine. A young Sutton Foster played Eponine when Les Misérables played the Ahmanson in 2000 (fun fact: Les Misérables played the Ahmanson again in 2011).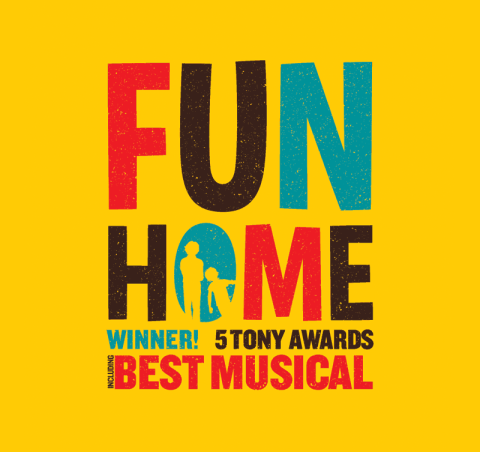 Onstage at the Ahmanson Theatre February 21 – April 1, 2017
Buy Tickets

Onstage at the Kirk Douglas Theatre February 26 – March 26, 2017
Buy Tickets